Year End Specials


Limited Quantities, Prices good till 12/31/2019 or Sold Out
It is that time of the Year again. We still have a large inventory of Zero Turn Lawn Mowers and Husqvarna Riding Mowers that we are discounting at Closeout Prices.
Please hurry as Quantities are Limited, Once Sold Out they will be gone till 2020 and prices will be higher.
DEMO/USED UNITS
TORO TITAN HD 60" 6.2 HRS $4749 CASH OR CHECK, $4899 CC or Financed 0% 42 Months
add a Toro 79345 Bagger, $999 More
Spartan RZ HD 54" 25HP Briggs 5.5 Hrs $4499 Cash/Check, $4634 CC, $4814 Financed
Husqvarna LGT54DXL 54" 25HP kohler 12.7 Hours, $2499 Cash Or Check
add a Husqvarana 5391111301 bagger $399 More
BAGGER SPECIALS - Demo's Already Installed
Spartan RT Pro 54" with Bagger and Dethatcher $7297 Cash/Check $7516 CC, $7808 Financed
Hustler Raptor 52" W/Bagger Installed Special 23HP Kawi $3099 Cash/Check $3199 Fin/CC
Hustler Raptor SDX 54" 23HP Kawi w/Bag Installed Special $5199 Cash/Check $5359 CC/Financed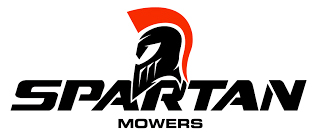 - prices too low to advertise, please see bottom of page for contact info
Model
RZ HD 54" Kawasaki - Extra $400 Off
RZ HD 61" Kawasaki - Extra $400 Off
RT HD 54" VG - VIN 31149 - Extra $800 Off
RT HD 54" KAWI - VIN 32212 - Extra $900 Off
RT HD 61" VG 26HP - VIN 31995 - Extra $800 Off
RT HD 61" KAWI - VIN 32213 - Extra $900 Off
SRT HD 54" KAWI - VIN 32214 - Extra $900 Off
SRT HD 61" VG OIL GUARD - VIN 31997 - Extra $1500 Off
Package Special
RT PRO 54 BS, Bagger+Dethatcher - $7297 Cash, $7515 Credit Card, $7808 1.99% for 48 Months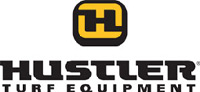 prices too low to advertise, please see bottom of page for contact info
- Closeouts price good till sold out, clearance prices good till 12/31/2019 or Sold Out
Model
Dash 42" - Close out Special
Raptor 42" - Model 938589
Raptor 52" - Model 938605
Raptor Limited 42" - Closeout - Vin# 18108852
Raptor Limited 52" - Closeout - Vin# 19012612
Raptor SD 48" - YEAR END CLOSEOUT
Raptor SD 54" - YEAR END CLOSEOUT
Raptor SD 60" YEAR END CLOSEOUT
Raptor SDX 54" - Closeout - Vin# 19013491
Raptor SDX 60" - YEAR END CLOSEOUT
Fastrak 54" KAW 23HP - SOLD OUT
Fastrak 60" KAW 24HP
Fastrak SDX 60" KAW 23.5HP - C/O Vin 19050612
X-ONE 52" KAW 27HP - Closeout Vin #19056563
X-ONE 60" KAW 27HP - Closeout Vin #18108673

Closeout Pricing on Country Clipper Mowers - Must Call for Details, Prices to low to Advertise




Year End Closeouts with Toro Instant Rebates Already Included, Prices Only on Mowers In Stock
Year End Closeouts with Toro Rebate Specials - Nov 1st - Dec 31ST 2019 or Sold Out
SS4225 - Model 74726, Stamped Deck 42" Toro 22.5HP $2149 Cash/Check $2219 CC/Financed
MX5000 - Model 74773, 50" Fab Deck Kohler 24HP $2449 Cash/Check $25279 CC/Financed
MX5050 - Model 74774, 50" Fab Deck Toro 24.5HP $2649 Cash/Check $2749 CC/Financed
MX5075 - Model 74768, 50" Fab Deck Toro 24.5HP $3199 Cash/Check $3299 CC/Financed
MX6050 - Model 74777 - 60" Fab Deck Toro 24.5HP $3349 Cash /Check $3449 CC/Financed
Timecutter HD 48" Model 75211 Toro 22.5HP MyRide $4499 Cash/Check $4649 CC/Financed
Timecutter HD 54" Model 75202 Toro 24.5HP NO-MyRide $3949 Cash/Check $4099 CC/Financed
Timecutter HD 54" Model 75212 Toro 24.5HP MyRide $4549 Cash/Check $4699 CC/Financed
Timecutter HD 60" Model 75213 Toro 24.5HP MyRide $4699 Cash/Check $4867 CC/Financed
Titan HD 1500 52" Model 74454 24.5HP Toro $4749 Cash $4899 CC/Finance
Titan HD 2000 52" Model 74466 24.5HP Toro $5849 Cash $6049 CC/Finance
Titan HD 2000 60" Model 74467 24.5HP Toro $6049 Cash $6249 CC/Finance

Mower with Bagger Combo Specials
MX5000 - Model 74773, 50" Fab Deck Kohler 24HP $3099 Cash/Check $3199 CC/Financed
MX5050 - Model 74774, 50" Fab Deck Toro 24.5HP $3299 Cash/Check $3399 CC/Financed
MX5075 - Model 74768, 50" Fab Deck Toro 24.5HP $3849 Cash/Check $3949 CC/Financed
Timecutter HD 48" Model 75211 Toro 22.5HP MyRide $5499 Cash/Check $5649 CC/Financed
Timecutter HD 54" Model 75202 Toro 24.5HP NO-MyRide $4999 Cash/Check $5149 CC/Financed
Timecutter HD 54" Model 75212 Toro 24.5HP MyRide $5599 Cash/Check $5749 CC/Financed
Timecutter HD 60" Model 75213 Toro 24.5HP MyRide $5699 Cash/Check $5867 CC/Financed


We only carry Husqvarna Tractors that can handle Snow Blowers
- Must Call for Details, Prices to low to Advertise
Husqvarna Riding Mowers
Model
Description
Sug List
Your Price
960430260
LGT48DXL, 25HP KOH 48" FAB, HAND HYDRO
$2,699.95
Please Call
960430261
LGT54DXL, 25HP KOH 54" FAB, HAND HYDRO
$2,999.95
Please Call
960430284
TS348D, 24HP KOH 48" FAB, Foot Hydro, Locking Diff
$3,199.00
Please Call
960430290
TS354XD, 26HP KOH 54" FAB, Foot Hydro, Locking Diff
$3,599.95
Please Call

20912 HWY 65 NE
EAST BETHEL MN 55011

Hours:
Mon-Fri: 8am - 5pm
Saturday: 8am - 12pm
Phone:
Sales/Parts/Service : 763-413-1344
Email:
Mower Sales: SALES@PSEP.BIZ
Parts/Service: PARTS@PSEP.BIZ